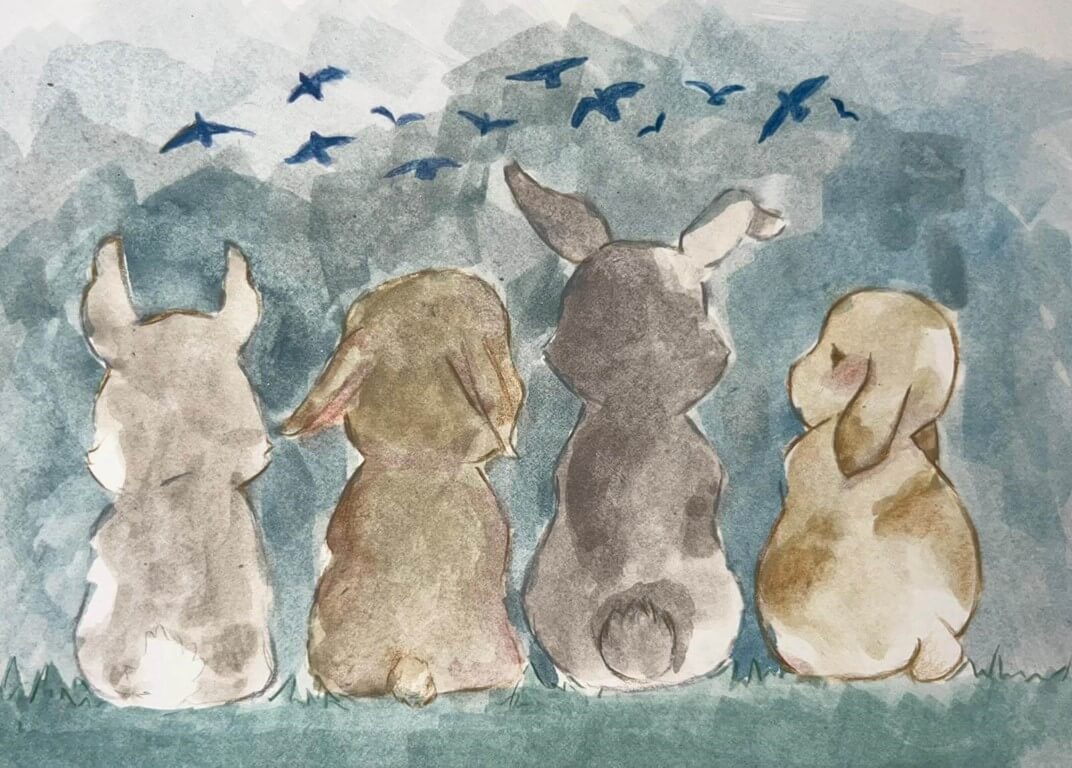 Family Stories
Welcome to our collection of family stories – a series of experiences from patients and families who have received care through a range of our services.
Nicky's Story
How do I tell a story of 18 years involvement with Home-Start?
That is what I was asked. The best way I thought was to give thanks to those in Home-start that I have shared my journey with.
In 2005 I had a baby girl, and I also had a 22-month-old son.
From the outside it all looks rosy, quite literally, my house was covered in pink balloons and flowers. I had the tidiest house on the street, it was so tidy as it was the only thing I felt I could control.
My lovely son was not hitting milestones and my instinct said he required some help with language and movement. And one thing was for sure, he did not like the new baby. My mother was visiting an awful lot, and it really was awful. As my house became tidier, my head became a mess.
I spent hours trying to do the things a mum should do but I was so exhausted. Slowly the voices in my head were joined with voices outside my head and it was a relief to simply follow them.
When my daughter was 4 months old, I was admitted to a mother and baby unit for, "a little rest". I was sectioned whilst on the ward and later given a diagnostic label of "F20".
Look it up if labels interest you but I feel they are fairly meaningless. A service receiver sectioned on the same ward said, "It just reflects the mindset of those giving them to you, and how much you've pissed them off."
When I came out of the hospital nothing had really changed. My son still had unmet health needs, my mother was still a narcissist, I still had a young baby, and nobody had listened carefully to my words. The only difference was I had a label for everybody to view my actions and words through, secondary trauma and a lot of prescribed drugs.
Sometime during my first week home I was introduced to Patsy. Patsy was kindly volunteering to visit me every week. The Home-start matching was just right. Patsy was so kind and patient, she was also brave. During a meeting discussing whether we should be allowed to keep our children at home with us, a number of professionals discussed their concerns. Patsy, who had a very quiet voice and a significant stutter, stopped the room with the raise of an arm. And in her quiet voice with a number of pauses she told her experience of our home. She also pointed out that most of those around the table had never met us. Patsy had a quiet voice but had made the loudest statement. The Chair instructed the professionals to support us and provide care, not proceedings. I thank Patsy for my children remaining with us.
I also thank Patsy for challenging her board of Trustees as to why families were not being represented on the board. They said it "wasn't the done thing."
I became a trustee 2 weeks later. Patsy had an amazing way of getting things done quickly yet had the patience to listen for hours and never rush our journey.
In 2008 we relocated to Derbyshire. There were several agencies involved but for many months after moving we did not hear from them. However, Home-start's transfer was simple and within a couple of weeks a match was arranged. The match was made quickly, especially considering my son's request for someone with a dog who likes swear words.
When Bren arrived with her kindness and resilience, I knew it was going to be another amazing match. Bren spent many hours with our family and her relationship with my son is amazing. For many years she was his "best friend.
I thank Bren for being such an important support to our family and growing with us.
As soon as my time as a supported family ended, I got the opportunity to be a trustee again.
Bren later moved on to work at Home-start Erewash and I had the privilege of helping advise around mental health and education. I would also like to thank Bren for valuing me and my abilities.
I am grateful to every family that I have sat beside and those who have shared their experiences with me. I am also grateful to the other charities that took referrals from Home-start like the Salvation Army that ensured we did not go hungry.
Both my children are now officially adults. My son got 3 A Levels and is looking for an apprenticeship. My daughter is heading to university in September to study art. I am still growing and will hopefully continue to grow.
Home-start works, but please do not expect the tick boxes to prove this after a few weeks but wait 10 years and even a few weeks may have been very important.